Kevin Fagan is one of our main deputy vocalists whenever Rob can't do a show.
I met Kevin for the first time at the Gaiety Theatre in Dublin after his performance in Grease, the musical. What an amazing show! It was wonderful to see Kevin on the professional stage, where he looks totally at home.
I asked Kevin some questions to find out more about this experience:
Johnny: Grease the movie was released in 1978 and was huge in the 80's, but Kevin, you were not even born yet at that time! Were you familiar with Grease? Was it a movie you enjoyed?
Kevin: I had seen the movie many times as a child and loved it, such a fun movie and it never gets old! And I think at every birthday party, the Grease Megamix comes on at some point so you're never too far away from Grease! I actually had the opportunity to do the show a few years ago with a youth society and so, became very familiar with the show! And when I heard of the professional production coming I just had to get an audition.
Johnny: How were the auditions for the part?
Kevin: The auditions were tough; the first audition was literally to sing a few lines of the song of your choice A Capella in front of a group of other auditionees. So as you can imagine, nerves were setting in and you only had that few seconds to make an impression lasting enough to get you to the next round. Fortunately, I made it through. Then, came the dance auditions a few days later and more singing and line reading. It was a nerve-wracking process, but a great one and thankfully it worked out and I got the part!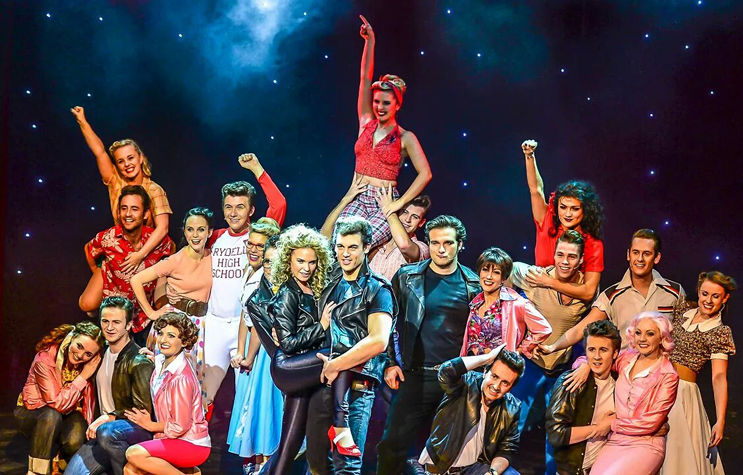 Johnny: The musical in the Gaiety is incredibly well done. How long have you been rehearsing?
Kevin: Ah thank you, it was a hectic rehearsal period to piece it all together. We only had two weeks rehearsals before it opened in the Gaiety in front of an audience so it was intense, 6 days a week, all day kind of thing. But it was very enjoyable; they were a great gang to work with!
Johnny: What did you enjoy the most about performing in Grease?
Kevin: I enjoyed the whole experience! It was a great introduction into the world of professional musical theatre. Being on the stage every night with the gang in front of up to 1000 people knowing that this was my job was just amazing. I'd go back and do it all again in the morning!