Sensible | Swish | Wacky
Wedding Entertainment
We all believe that music touches the soul and lifts the spirit. Whether we are dressed to impress in our dapper grey suits, or in our loud pink costumes and matching make-up, we're all about entertaining you and your guests.
We really want to help you to create unique and fun memories that will have you and your guests smiling (and maybe blushing!) for years to come. We want to help you dance together, laugh together and have fun together!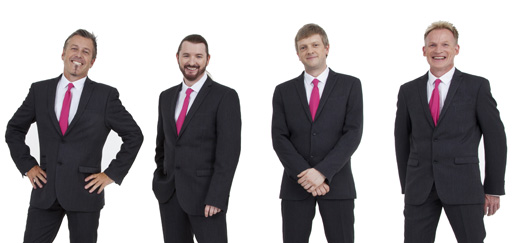 So who are we?
Collectively we have been playing in the music industry for over 20 years. Some of us have rubbed shoulders with Irish legends U2, Def Leppard and our very own Imelda May. We have joined forces to bring the best of our talents to weddings and events all over Ireland.
Testimonials
What They Say