There are lots of little ways to make your wedding truly enjoyable and fun for your guest. Many couples today decide to bring a professional entertainer to their wedding and offer a fun show for their guests at some point during the day. From Irish dancers to comedians, you have a wide selection of shows available to you. But today, we'll talk about bringing in some "magic" to your special day, yes, I am talking about magicians.
Magicians are becoming increasingly popular at weddings. It is a show that entertains adults and kids alike, from your granny to your nice, the wows are guaranteed.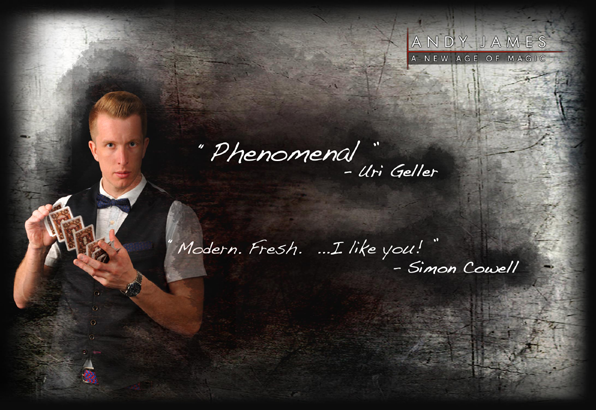 Your guests will be totally surprised by an unexpected show and certainly this could be one of the little twists that would make your wedding stand out in their memories.
I personally think this type of show work very well during drinks reception. A good magician will mix the crowd, get them together, and make everyone feel relaxed. Particularly those guest that don't know many other people at your wedding, will be delighted to get some help breaking the ice and start mixing and chatting to others by commenting on how great the magician's performance is.
Another good reason to have the entertainer during the drinks reception is that you are most likely going to be having your photo shoot at that time. You will be so glad to know your guests are being entertained and having fun and you won't be under any pressure to go back to the party. So you can relax and pose for you photos as long as you want.
Some couples prefer to have the magic show after the meal, so they concentrate all the entertainment in the evening. A good magician will certainly lighten the mood and get everyone in party form!
Different magicians have very different shows. Talk to them and find out exactly what they do; do they approach your guests and do close up magic tricks or do they perform from a stage? Is their show (and jokes) appropriate for adults and children? Do they add humour and comedy to the performance or it is a pure magic show? Find out as much information as you can, so you pick the right show for your guests.
Magician's prices depend on how experienced they are, the distance they have to travel and the duration of the show. Prices can vary from €400 to €950 depending on these factors.
So, are you thinking of adding a touch of magic to your wedding? If so, join the conversation by leaving a comment below.
Happy planning!